All Counterstrain Practitioners are invited to participate in the annual Counterstrain Convention in Portland, Oregon.
When: August 7th (Registration @4:00pm – 7:30pm) – August 12th, 2023
Where: Portland, Oregon at NW Events & Environments
Who: Any practitioner who has completed 1 FCS Course
Get ready to learn Counterstrain in a way you would never imagine! From the moment you step in the door, you will be blown away by the energy, camaraderie, and your own ability to absorb and master new skills. This is no ordinary event. If you are READY to take your practice to the next level, reserve your seat now. We ask that you go all-in… Be ready, willing, and open to change your life so you can help others live pain-free!
In addition to the incredible learning experience that the Counterstrain Convention offers, you will have the opportunity to participate in group activities and network with others in the CS community! Friday from 12:00 to 6:00 pm, experience Oregon with one of our organized adventures! In the evening, join us for our banquet dinner to enjoy a meal, relax after a week of intense instruction and spend time with all of your peers.
Finally, the Counterstrain Certification Practical Exam is in need of Demonstration Volunteers! This will be similar to past conventions where we have had volunteers come in for treatment. Volunteers will be treated during the Practical Exam for about 30 – 60 minutes. This is FREE treatment as you are volunteering for it. More information can be found on the Counterstrain Certification Volunteer page or go straight to the Volunteer Registration page.
---
Track I – CSC I – Counterstrain Certification Level 1 – $1199.00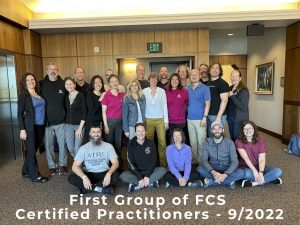 Details: This is likely the most exciting development in Counterstrain over the last few years. Many of you all have asked when there would be a certification process and we have finally created a very comprehensive and challenging examination. It is one that will push you thoroughly and at the same time help to establish the bar of excellence that we all aim to achieve. It will support the developing community of Counterstrainers by elevating those practitioners that have worked hard and attained a high level of practice while simultaneously pushing new practitioners coming into our group to set their own goals of one day becoming certified as well.
The four main testing elements are written examination, random TP assessment, interview process and the last step, practical examination on a live patient.
Brand New! CSC I (Counterstrain Certified Level 1)
Available to FCS practitioners that have completed: Intro, MS1, MS2, MS3, LV, Periosteum End Plate Supplemental, and at least one convention (webinars from the convention are honored in place of actual attendance)
Join the growing group of certified FCS practitioners!
Agenda:
Tuesday (Day 1 – Certification Prep)
Wednesday (Day 2 – Written & Random Tender Point Testing)
Thursday (Day 3 – Random Tender Point and Interview Testing)
Friday (Day 4 – Practical Testing)

Activity Day (12:00pm – 6pm)
CSC Banquet (~ 6:30pm – 10:00pm) Not exactly a black tie event, but it is a formal event so dress appropriately!
Track II – Academy Module 1: Counterstrain & the Cranial Scan – $1199.00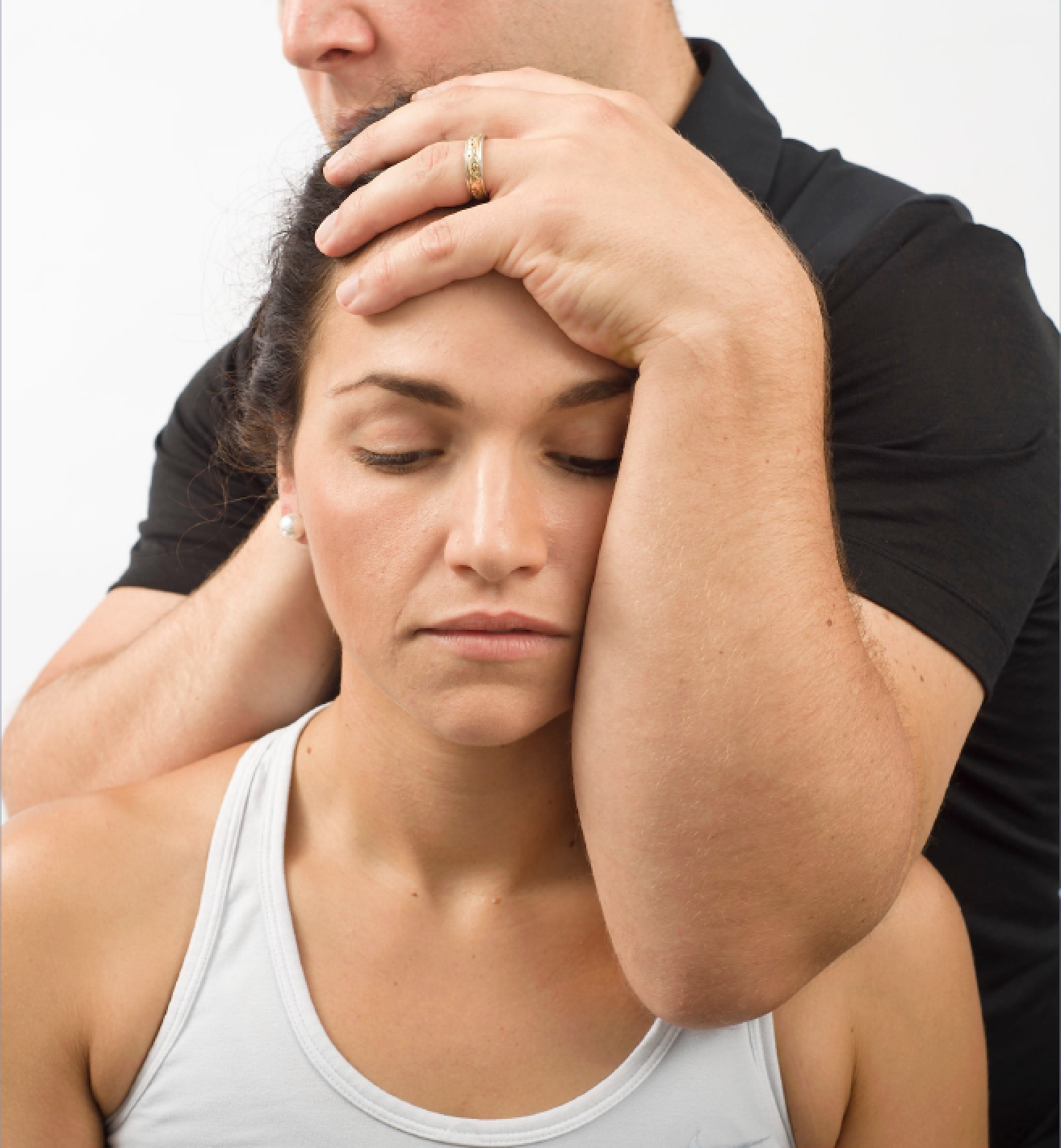 Details: This is the foundational course for all Counterstrain Academy Mastery Program courses. Not just a repeat of FCS Foundations, but a comprehensive approach to establishing treatment skills, diagnostic capability and palpation specificity that will serve you at every step of your counterstrain career. Full body surface anatomy that will guide you with one of the most challenging aspects of Counterstrain, how to accurately locate anything on the body. Whether you're trying to locate a specific rib, a transverse process, a paravertebral level or literally anything related to cranial surface anatomy, you will leave this course with confidence and certainty. No matter if you are new to Counterstrain or a seasoned practitioner, this course has a wealth of information to offer you.
Earn up to 30 CEU hours
Fulfill the Counterstrain Mastery Program Module 1 Requirement
Perfect for new and experienced practitioners
Tune-up your cranial scan & deepen your proficiency, gain excellent diagnostic capability
Decrease frustration and increase confidence
Accurately identify false positives
Run a multi-system scan with verification
Thorough introduction into the new Key Lesion Identification process unveiled at the 2021 convention.
Available to FCS practitioners who have completed the 3-Day Intro course.
Agenda:
Tuesday (Day 1 – Opening Keynote, Module 1 breakout – CS Rationale, Cranial Surface Anatomy, Cranial ligamentous)
Wednesday (Day 2 – Cranial/Spinal Dura, Full body surface anatomy, Cranial Scan labs, FCS Diagnostics)
Thursday (Day 3 – FCS Diagnostics con't, FCS Ligamentous, FCS Neural, FCS Lymphatic Venous)
Friday (Day 4 – FCS Arterial, FCS Visceral)

Activity Day (12:00pm – 6pm)
CSC Banquet (~ 6:30pm – 10:00pm) Not exactly a black tie event, but it is a formal event so dress appropriately!
Track III – Comprehensive FCS Diagnostic Course – $1199.00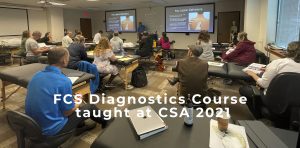 Details: The process of performing FCS diagnostics has gone through some recent transitions. Most recently this concept was introduced at the 2021 Counterstrain Convention. For many it was a difficult concept to fully grasp and for those on the instruction side it was equally difficult to fully convey over the zoom feed.
After revisiting the diagnostic workflow all throughout last year it is apparent that the best way forward is to have this diagnostic process be its own course. There is a significant benefit of going through sections of this diagnostic workflow via lecture and then to participate in guided labs with TAs present to assist. For those that learn in a tactile, hands-on environment or that have a strong kinesthetic learning style, this is the course for you.
Not only is this course ideal for the hands on learner, it is ideal for anyone that is currently experiencing challenges in figuring out where to begin with Counterstrain, or where to go next, or how to sequence appropriately. For those that are considering the brand new certification process, we utilize this workflow in the practical section of the test. So, no matter where you find yourself in your career with Counterstrain, this intensive will open up a completely new way to diagnose and treat that is heavily rooted in the Osteopathic tradition and guaranteed to change the way you practice.
Explore techniques for key lesion identification (KLI)
Learn about new developments in the process of fascial counterstrain diagnostics
Better understand the concept of scars, and how this differs from incisional/laceration type injuries
Review a spectrum of contraindications and improve your understanding of the role of "Red Flags"
Preparation for the practical section of your future Counterstrain Certification exam
Available to FCS practitioners who have completed the 3-Day Intro course.
Agenda:
Tuesday (Day 1 – Following Keynote – Brian's SMT & JOT course, the foundation of motion testing for the entire body)
Wednesday (Day 2 – Fundamentals of the Key Lesion Identification process, intake, time line and movement analysis)
Thursday (Day 3 – Continued Key Lesion Identification with focus on AGR, TI and motion sequence testing)
Friday (Day 4 – Put the entire process together in a rare opportunity to treat and be treated (lab partner exchange) under the guidance of certified CS practitioners)

Activity Day (12:00pm – 6pm)
CSC Banquet (~ 6:30pm – 10:00pm) Not exactly a black tie event, but it is a formal event so dress appropriately!
Tendon Lymphatic Chains (prerequisite – FCS LV or FCS LV1) – $175.00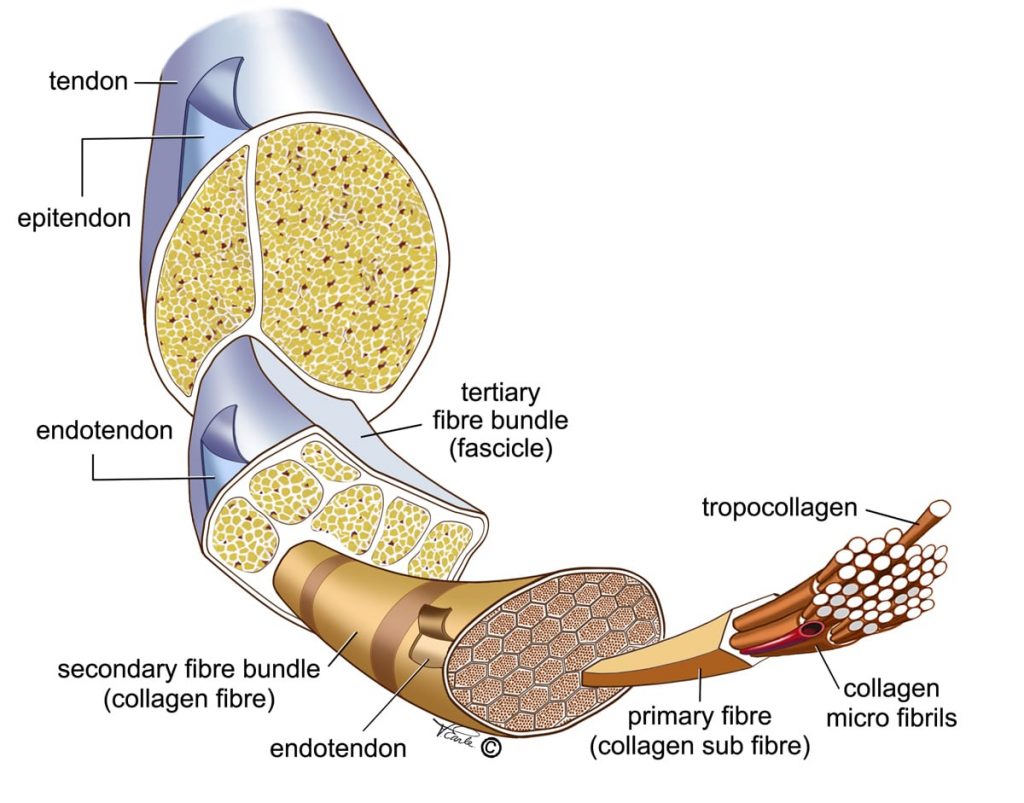 Details: Newly uncovered lymphatic dysfunctions of the musculotendinous junction! This is yet another development in the ongoing discovery of how to use FCS to improve the lives of our clients and better understand how the body works on all levels. Brian has been at it again! In this one day supplemental course you will gain the following skills and learn 24 additional techniques that are bound to be a game changer!
Learn the associated anatomy and physiology behind lymphatic dysfunction of the musculotendinous junctions
Gain mastery of the new lymphatic-tendon cranial scan for the C1-T7 and T8-L5 lymphatic-tendon chains.
Learn 24 newly developed techniques to address lymphatic dysfunction of the musculotendinous junctions (C1-L5)
Learn to recognize the signs and symptoms of lymphatic-tendon dysfunction including the associated trunk and extremity symptoms
Agenda:
Saturday (Day 5 – 8:00am – 11:00am – Part one)
Saturday (Day 5 – 11:00am – 11:30am – break)
Saturday (Day 5 – 11:30am – 2:30pm – Part two)
Saturday (Day 5 – 2:30pm – 3:30pm – Certificate presentations and closing ceremony)
Note:  *PRE-REQUISITE REQUIREMENTS* The pre-requisites for attending "FCS for lymphatic-tendon chains" are FCS Foundations and FCS LV (new LV1 will also fulfill the requirements).
---
*New practitioners must have completed at least one Fascial Counterstrain course from the Jones Institute or if you are an international student you must have completed FCS Intro/Foundations through one of the several host partner organizations in your home country. In order to register for this event, you must create a Counterstrain.com account and upload your FCS course certificate. Contact us if you would like help opening an account.
Counterstrain Convention Highlights:
Some Words From Our Awesome 2018 Attendees: