address
7023 Little River Turnpike #400
Annandale
,
Virginia
22003

U.S.A.
CS Instructor Status
N/A

Introductory Courses
Intro, Musculoskeletal I, Neural Lower Quadrant, Musculoskeletal II, Arterial, Neural Upper Quadrant, Lymphatic/Venous, Musculoskeletal III, Visceral
Counterstrain Mastery Programs
Mod 1 Intro
Farahnaz Javar, PT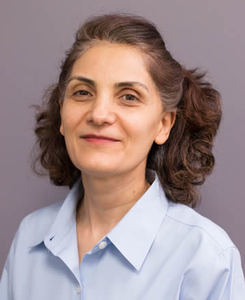 Farahnaz (Nazzi) is committed to developing treatment plans personalized to each individual patient. She listens to your story, hears about your lifestyle and strives to understand your treatment goals as the very first step toward healing. If you ask her, Nazzi will tell you that physical therapy has been the perfect fit to fulfill her fascination with science and her passion for helping others. Farahnaz received her Bachelor of Science degree from Ahwaz University of Medical Science in 1991. In 2000, she graduated from Tehran University of Medical Science with her master's degree in Physical Therapy and Nerve Conduction Study (EMG). Don't expect the standard fare physical therapy treatment from Nazzi. She uses a wide variety of manual therapy techniques to treat her patients. She has taken multiple courses with the Jones Institute and is also beginning the mastery level coursework with the Counterstrain Academy, as well as using Integrative Manual Therapy and Zero Balancing to gently bring healing and relief to her patients. She has received her Pilates certification to introduce patients to this fun and powerful exercise. In other words, she is no ordinary physical therapist and uses multiple treatment techniques and exercises to aid in a person's recovery. Outside of work, Farahnaz enjoys spending time with her husband and son. She enjoys nature walks, practicing Pilates, and Qigong exercises.