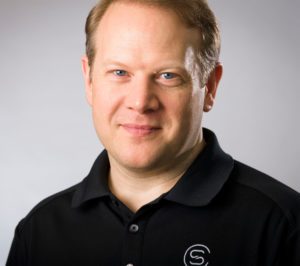 Timothy J. Hodges, LMT, JSCCI, CACI
Tim has worked in the field of physical rehabilitation since 1996. He has spent the last 16 years honing his skills in the clinical application of Fascial Counterstrain and the last 10 years designing and optimizing training programs renowned for producing highly-skilled practitioners. Tim has worked as an assistant instructor with the Jones Institute since 2004, where he earned his board level certification. He is one of two instructors certified by Brian Tuckey, PT to teach Fascial Counterstrain and has helped to develop many of the techniques used today. He continues to apply his expertise in the field through private treatment at Counterstrain Portland, developing the Counterstrain Academy mastery program curriculum and instruction manuals and through the mentorship of healthcare practitioners in the Counterstrain Academy, which now offers its mastery program training in multiple locations throughout the country.
Dr. Holly Christy, ND, LAc, CACI
Dr. Holly Christy earned her Bachelor of Science from the University of Washington, a Master of Acupuncture from Northwest Institute of Acupuncture & Oriental Medicine, and her Doctor of Naturopathic Medicine from Bastyr University where she is also clinical adjunct faculty. Dr. Christy is a member of a very small group of healthcare providers trained in the highly specialized technique of Fascial Counterstrain. In 2013 she completed a 2.5 year long Mastery level Internship with Tim Hodges, LMT, JSCCI. Tim has worked with Brian Tuckey, PT, JSCCI in expanding the methodology of Fascial Counterstrain to effectively restore function to all of the various fascial systems (lymphatic, venous, arterial, neural, visceral, myofascial and ligamentous). Holly has worked as a lead instructor for the Counterstrain Academy since 2014.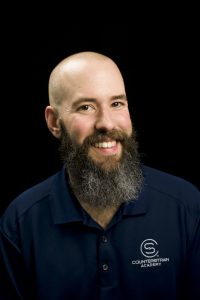 Chris Michels, MSPT, JSCC, CACI
Chris graduated with a Master's Degree in Physical Therapy (MSPT) from New York Institute of Technology in 2000 and has been an avid learner of the healing arts ever since. From Chris's first exposure to Counterstain, in 2006, he was immediately drawn to its gentle nature and power of the technique and set himself on the path to become certified. He earned his board level certification in 2012 from the Jones Institute and began his training with CSA Mastery Program in January 2014, completing the Mastery Program in November 2014. Chris taught his first course as a lead instructor for the Counterstrain Academy – Mastery Program in the fall of 2015. Since then, he has taught more than 10 CSA mastery courses including  Visceral, Lymphatic/Venous, Arterial, and Nervous System Part 1.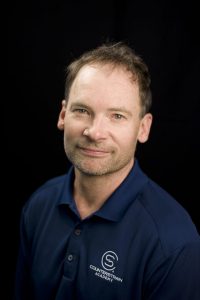 Greg Zadow, PT, DPT, JSCC, CACI
Greg Zadow, DPT, JSCC graduated from the University of South Australia in 1990 with a Bachelors of Applied Science in Physiotherapy and received a Doctorate of Physical Therapy from Rocky Mountain University of Health Professionals in 2005. Greg moved from his home town of Adelaide, Australia to the Pacific Northwest in 1992 committed to becoming a highly trained and skilled manual therapist. He has had over 2500 hours of continuing education in various fields of manual therapy and in 2011 became a Certified Counterstrain Practitioner. He completed the Counterstrain Academy Mastery Program in 2015 and is currently training to teach Fascial Counterstrain for both the Jones Institute and the Counterstrain Academy. Greg lives in central Oregon with his wife Kim and has children scattered throughout the Northwest. He enjoys many outdoor activities that are on offer throughout the area, with a particular interest in cycling, climbing and backcountry skiing.
Student Instructors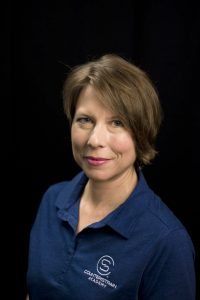 Andrea Mohrle, MSPT, JSCC
Andrea graduated with a Master of Science in Physical Therapy (MSPT) from Pacific University in Oregon in 1997. After two years as a travelling therapist, she returned to the Pacific Northwest in 1999, and worked primarily in the outpatient orthopedic setting. It was during this time that Andrea was introduced to Fascial Counterstrain by a co-worker. In 2004 she earned her board certification through the Jones Institute (JSCC) and began assisting with courses taught through their organization. Wanting to further her expertise in this field, Andrea began taking courses through the Counterstrain Academy in 2015 and is currently practicing in the Counterstrain Portland, LLC clinic. She will complete the Counterstrain Academy Instructor Training Program in 2018.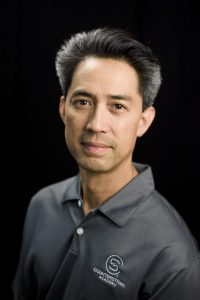 Ike Anunciado, MSPT, JSCC
Ike Anunciado, MSPT, JSCC will complete the Counterstrain Academy Instructor Training Program in 2018. As the founder of 360 Physical Therapy, it has been Ike's purpose in life to provide healing care to those who have been injured and are in pain. He approaches physical therapy through the lens of fascia and seeks to restore mobility & reduce pain through Fascial Counterstrain techniques. He holds a Bachelor of Science degree in Anatomy & Physiology and a Master of Science degree in Physical Therapy from Andrews University. He has completed extensive training in both Jones Strain Counterstrain and Fascial Counterstrain techniques and is board certified in Strain Counterstrain Techniques by the Jones Institute.
---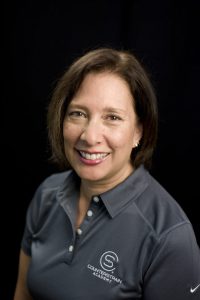 Kim Braun, PT, DPT
Dr Kim Braun, PT, DPT, Doctor of Physical Therapy is the owner of St Raphael Holistic Center (office is located in Beaverton, OR) and Braun Therapy Staffing serving OR and southwest WA. Dr Braun uses the Fascial Counterstrain cranial scan to take a holistic approach to patient care and gives 110% to helping her clients achieve wellness and health. Dr Braun has been dedicated to Fascial Counterstrain due to the profound changes she has seen in cases of torticollis/plagiocephaly, acute sports injury recovery, autism, digestion issues, chronic pain, and concussions. Dr Braun earned her initial PT degree at the University of Iowa and completed the Doctorate in PT from St Scholastica. Dr Braun has 30+ years of clinical experience and began on her education in Counterstrain in 2003 with the Jones Institute and joined the Counterstrain Academy led by Tim Hodges, LMT, JSCCI, CACI , in 2014 to master the Fascial Counterstain techniques developed by Brian Tuckey PT, OCS, JSCCI. Dr Braun is grateful for the opportunity to join ranks with other highly qualified Fascial Counterstrainers and is eager to spread the knowledge to other healthcare workers to provide high quality healing throughout the country and world.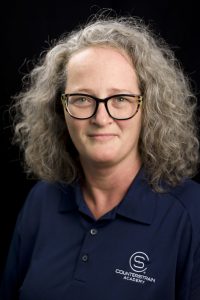 Deanna Dreier, PT, CLT
Deanna Dreier, PT, CLT, bio coming soon!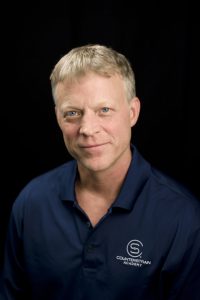 James Bowman, LMP, CPT
James Bowman, LMP, CPT, bio coming soon!
---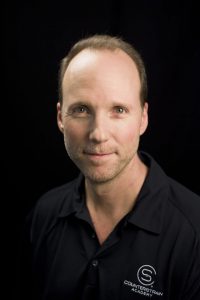 Scott Dreben, MPT, OCS
Scott Dreben, MPT, the Founder of Touch of Life Physical Therapy, holds a Master's degree in Physical Therapy from Chapman University. Scott went on to open his own practice with his wife, Deanna, in 2005. Touch of Life Physical Therapy was born. Since earning his Master's in 1999, Scott has dedicated himself to enhancing his skills through continuing education coursework that emphasizes a comprehensive, holistic approach to treatment. For the past 10 years, Scott has focused primarily on the use of Fascial Counterstrain because of gentleness and the power of this comprehensive assessment and treatment system.  Once he was exposed to Fascial Counterstrain he realized that he wanted to master this approach and decided to do so through the Counsterstrain Academy. Scott is a firm believer in the ever expanding knowledge that Physical Therapy has to offer and is committed to keeping pace with the newest research and professional techniques in his field. Further, he maintains an active professional dialogue with colleagues in related disciplines in order to ensure that his patients receive the highest, and most thorough, standard of care.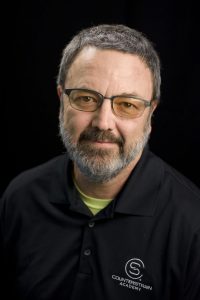 Willy Cherry, PT
Willy graduated from Fresno State University with a Bachelor's Degree in Physical Therapy in 1989. His interest in body work started after a serious motorcycle injury in 1979. Recovering from his own injuries lead to a path that included various methods of body and energy work. He is the founder and co-owner of Function & Action Physical Therapy in Clovis CA since 1993. The introduction to Fascial Counterstrain in 2014 was inspiring, finally a system that has a clear diagnostic tool, interventions that provide practitioner and patient with immediate feedback, along with outcomes not obtainable with other approaches. A couple of hours of treatment by Tim Hodges provided more relief and change than any other form of treatment applied since his initial injury and cemented his resolve to learn, master and teach others this wonderful approach. The Counterstrain Academy was the obvious choice as the fastest path to mastery of this constantly evolving method.