Counterstrain Portland, LLC in Northwest Portland treats a wide array of conditions exclusively with Fascial Counterstrain
Due to the situation surrounding Corona Virus and the Covid 19 pandemic, the Governor has defined guidelines for businesses and specifically massage.
At this time medical massage is permitted, however it must be accompanied by a prescription written by an authorized medical professional. The prescription can be made out to Counterstrain Portland for Counterstrain Services.
Please be advised that if you do not have a valid prescription at the time of appointment we will be unable to see you.
Any questions please call 503-894-9459 or email info@counterstrain.com
About Counterstrain Portland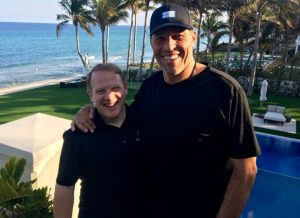 Counterstrain Portland, LLC is one of the only clinics in the world to use Fascial Counterstrain exclusively to treat pain and dysfunction.
"I have had just about everyone you can imagine work on me and I don't think I have seen anyone who has the precision and capability that you do to create change and really, systemically understand how the body relates on all levels. I am beyond passionate about you and Counterstrain."
-TONY ROBBINS, NAMALE RESORT, FIJI
Meet our Staff
We are Fascial Counterstrain (FCS) Specialists and offer superior hands-on treatment utilizing the cutting edge approach of multi-system Fascial Counterstrain (FCS) Therapy.
More About our Staff
Visit our Office
We are conveniently located in the NW region of Portland, Oregon, about a 45 minute train ride from the Portland International Airport and adjacent to the Providence St. Vincent Hospital.
Make an Appointment