address
1450 Claiborne Ave
Shreveport
,
Louisiana
71103

U.S.A.
CS Instructor Status
N/A

Introductory Courses
Musculoskeletal II, Musculoskeletal I, Visceral, Neural Upper Quadrant, Intro, Musculoskeletal III, Neural Lower Quadrant, Lymphatic/Venous, Arterial, Central Sensitization I, Epidural Ligament Supplemental, Central Sensitization II
Counterstrain Mastery Programs
CSC 2019 Intro, CS Convention 2019, Mod 1 Intro, CS Convention 2020, CS Convention 2021
Amy Rinder, OTR/L, CHT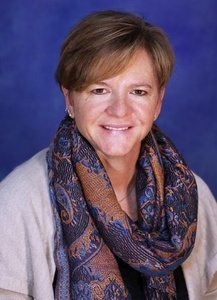 Amy graduated from Springfield College in Springfield, MA with a Master of Science in Occupational Therapy in 1994 and was introduced to Counterstrain early in her career to becoming a hand therapist in 1995. She has found great success with the use of Classic Counterstrain then began the journey into Fascial Counterstrain in 2016. This has been a game changer for a broader perspective and treatment for her patients. Specializing in hand and upper extremity injuries, she has followed the kinetic chain up to the shoulder and upper back, but now is able to broaden that treatment with counterstrain to find more lasting solutions for her patients. A recent move to LSU Shreveport has expanded her treatment areas to include concussion, sports medicine, and rehab for whole body recovery.