address
416 W Bremer Ave. Suite D
Waverly
,
Iowa
50677

U.S.A.
CS Instructor Status
N/A

Introductory Courses
Musculoskeletal II, Musculoskeletal I, Intro, Neural Lower Quadrant, Visceral, Lymphatic/Venous, Arterial, Neural Upper Quadrant, Musculoskeletal III, Central Sensitization I, Epidural Ligament Supplemental, Central Sensitization II
Counterstrain Mastery Programs
Mod 1 Intro, CS Convention 2020, CS Convention 2019, CS Convention 2021
Anne E Kaspar, LMT, PTA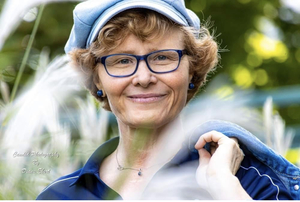 October 31, 2018 I opened my own practice Mindfulness BodyWork LLC in Waverly, Iowa. I originally began with the Jones SCS in 2011 as a licensed physical therapist assistant. From there I ventured off into fascial counterstrain working as a licensed massage therapist. I have completed the Intro to FC, Visceral, Lymphatic & Venous, Arterial, Nerve 1 & 2, Musculoskeletal 1, 2 and 3 and CSS1. In the summer of 2018 I became part of the Counterstrain Acadamey. I have taken MOD1 and attended 2020 and 2021 Counterstrain Conventions.