address
1420 N LELAND AVE
Indianapolis
,
Indiana
46219-2956

U.S.A.
CS Instructor Status
N/A

Introductory Courses
Arterial, Visceral, Lymphatic/Venous, Intro, Neural Upper Quadrant, Musculoskeletal I, Neural Lower Quadrant, Musculoskeletal II, Musculoskeletal III, Epidural Ligament Supplemental, Central Sensitization I, Central Sensitization II,
Counterstrain Mastery Programs
Mod 1 Intro, Mod 2 Visceral, Mod 3 Lymphatic/Venous, CS Convention 2018, CS Convention 2020, CS Convention 2019, CS Convention 2021,
Carol Montgomery, PT, MSPT, GCFP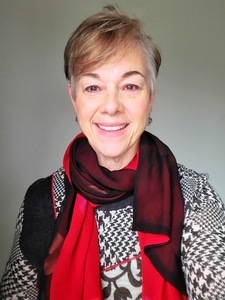 Carol A. Montgomery is the founder and owner of Montgomery Somatics, private physical therapy, and somatic education center. In addition to a master's degree in Physical Therapy, she is a Guild Certified Feldenkrais Practitioner. As an adjunct professor in Physical Therapy for several years, she taught classes such as Gross Anatomy, Kinesiology, and Introduction to Manual Therapy. A natural attraction to the principles of Manual Medicine, Montgomery found herself at home within the curriculums at the College of Osteopathic Medicine, focusing her post-graduate studies at Michigan State University and later at the Jones Institute. Dedicated to initiating paradigm shifts in healthcare, wellness, and movement, she attends the Counterstrain Academy to master the profound life-changing Fascial Counterstain techniques. Montgomery has over 20 years of teaching experience with the public, professional healthcare providers, and physical therapy students and over 30 years of clinical experience in integrative healing. Her published works include Alternative Movement Program in Geriatric Rehabilitation. Functional Neurology, Rehabilitation and Ergonomics 2018: Vol 7. No. 2, pp. 47-61 and Refining the Self-Image: Feldenkrais and Integral Human Gait Theory. The Feldenkrais Journal 2015: No. 28, pp. 30-43.