address
10246 Stratford Ave
Fairfax
,
Virginia
22030

U.S.A.
CS Instructor Status
N/A

Introductory Courses
Neural Lower Quadrant, Neural Upper Quadrant, Musculoskeletal I, Lymphatic/Venous, Arterial, Musculoskeletal II, Intro, Visceral, Musculoskeletal III, Central Sensitization I, Epidural Ligament Supplemental, Central Sensitization II
Counterstrain Mastery Programs
Mod 1 Intro, CSC 2019 LV, CS Convention 2019, CS Convention 2020, Mod 2 Visceral, CS Convention 2021
Caryn Grogan, MSPT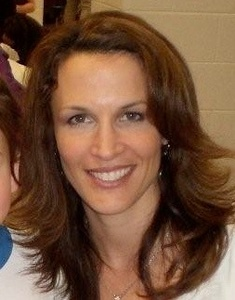 Caryn Grogan is the owner of Origins Physical Therapy and Wellness, LLC. She earned her Master of Science in Physical Therapy degree at Marymount University in Arlington, VA in 2001 and earned her Bachelor of Science degree in Sports Medicine and Exercise Physiology in 1993 from Old Dominion University. Caryn is a manual therapist licensed in Virginia and uses a multi-system, holistic approach in caring for her patients. Having treated a wide variety of conditions in outpatient orthopedics, specializing in Women's and Pelvic Health physical therapy, TMJ/headache and chronic pain dysfunctions. In her tenure of treating patients, she has found that Fascial Counterstrain has become the most effective treatment in her integrative approach. Fascial Counterstrain has become the powerful technique that is the most effective in treating the most difficult and complex cases, many times where traditional physical therapy interventions have failed. Additionally, Caryn has successfully helped many patient's improve pain and avoid reliance on pain medications to manage their pain. This gentle technique can impact every system of the body and facilitate improved function, decrease pain and has helped to restore quality of life for her patients that have been life changing. In addition to being passionate about helping her patients return to living their best life and her love of learning to expand her professional development; Caryn also enjoys many hobbies. Once a collegiate athlete, Caryn enjoys hiking, running and kayaking and spending time with her husband and 3 kids. Caryn also was a dancer and has spent time volunteering with rehabilitating the Joffrey Ballet dancers off stage while they performed at the Kennedy Center. She continues to advance her knowledge with her career as a physical therapist and spends many of her weekends in continuing education courses focused on her passion for Fascial Counterstrain and Women's Health related topics.