address
9170 Jewel Lake Rd Suite 104
Anchorage
,
Alaska
99502

U.S.A.
CS Instructor Status
In Training

Introductory Courses
Intro, Visceral, Lymphatic/Venous, Arterial, Neural Upper Quadrant, Neural Lower Quadrant, Musculoskeletal I, Musculoskeletal II, CSA Module 1 Intro: Counterstrain and the Cranial Scan, Musculoskeletal III, Central Sensitization I
Counterstrain Mastery Programs
Intro, Lymphatic/Venous, Arterial, Nervous System - Part 1, Nervous System - Part 2, CS Convention 2018, CSC 2019 Intro, CSC 2019 VC, CSC 2019 LV, CS Convention 2019, CS Convention 2020,
David Disselbrett, MSPT, JSCC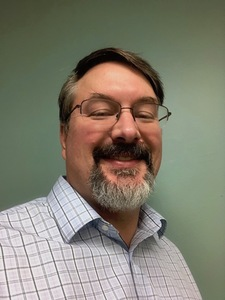 I am in private practice utilizing mostly Fascial Counterstain to treat a variety of conditions. I have specialized over my 20 year career in chronic and difficult patient presentations. I have taken course work in Craniosacral Therapy, Myofascial Release, direct joint manipulation, exercise, neuromuscular facilitation and ergonomics. I have found Counterstain to be the most effective treatment by far for treating the root cause of dysfunction.