Burbank
,
Washington
99323

U.S.A.
CS Instructor Status
In Training

Introductory Courses
Neural Upper Quadrant, Lymphatic/Venous, Arterial, Neural Lower Quadrant, Visceral, Musculoskeletal I, Intro, Musculoskeletal II, Musculoskeletal III, Endplate Supplemental, Central Sensitization I
Counterstrain Mastery Programs
Mod 1 Intro, Mod 2 Visceral, Mod 3 Lymphatic/Venous, Mod 4 Arterial, Mod 5 N1, CS Convention 2018, CSC 2019 Intro, CSC 2019 VC, CSC 2019 LV, CS Convention 2019, CS Convention 2020, Mod 7 MS1 - Part 1, CS Convention 2021
Deanna Dreier, PT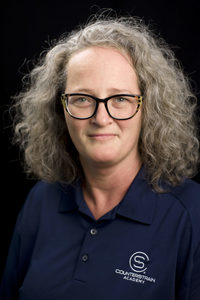 Deanna graduated with her B.A. in Elementary Education in 1995, taught middle school for 3 years and then returned to school, graduating with her DPT from the University of Puget Sound in 2003. While in PT School she had amazing mentors in manual therapy and women's health. Their mentorship combined with a strong belief in the power of education, led her to average 100+ hours/year in continuing education and introduced her to Classic Jones Strain/Counterstrain. After achieving her Certified Lymphedema Therapist status and taking classes on myofascial release techniques for the Visceral system she learned of new Counterstrain classes for the Lymphatic and Visceral systems and decided to add to her skill set. Shortly after taking the Visceral and Lymphatic 3-day courses she fell in love with the technique and began to participate in as many of 3-day courses as she could, as well as beginning the journey with Counterstrain Academy Mastery Program. Currently, she works in an Outpatient Hospital Clinic and has a small, cash based private practice from her home.