address
10455 NE Wiggins Road
Bainbridge Island
,
Washington
98110

U.S.A.
CS Instructor Status
N/A

Introductory Courses
Musculoskeletal II, Neural Upper Quadrant, Neural Lower Quadrant, Lymphatic/Venous, Visceral, Arterial, Musculoskeletal I, Intro, Musculoskeletal III, Central Sensitization I, Epidural Ligament Supplemental, Central Sensitization II
Counterstrain Mastery Programs
Mod 1 Intro, Mod 2 Visceral, Mod 3 Lymphatic/Venous, Mod 4 Arterial, Mod 5 N1, CS Convention 2018, CSC 2019 LV, CS Convention 2019, CS Convention 2020, CS Convention 2021
Dhyana Moyer, LMT, JSCC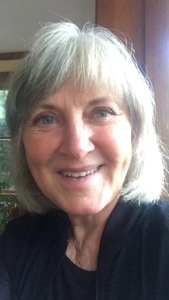 A massage therapist since 1979, Dhyana has been specializing in Strain Counterstrain since 2004. She has taken all available Counterstrain courses from the Jones Institute and received Jones Strain Counterstrain Certification in 2009. Additionally, she has been a participant in Tim Hodges modules since the beginning of his teaching practice. She has completed mastery programs in Visceral, Lymphatic/Venous, Arterial, Nervous Systems, and more. Dhyana lives on Bainbridge Island, WA and practices out of a remodeled circa 1900's studio on her property.