address
1600 Maxwell dr Suite 7
Hudson
,
Wisconsin
54016

U.S.A.
CS Instructor Status
N/A

Introductory Courses
Arterial, Intro, Lymphatic/Venous, Musculoskeletal III, Musculoskeletal I, Musculoskeletal II, Neural Upper Quadrant, Neural Lower Quadrant, Visceral, Central Sensitization I, Epidural Ligament Supplemental, Central Sensitization II
Counterstrain Mastery Programs
CS Convention 2020, CS Convention 2019, CS Convention 2021
Emanuele Marchisio, PT, DPT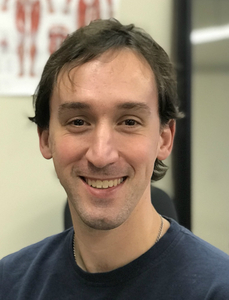 Emanuele graduated in Italy in 2005 with honors and practiced there for 4 years before moving to the United States. In the U.S. he furthered his education by completing a Doctorate in Physical Therapy at Regis University in Denver, CO, again graduating with honors. He is licensed in the State of Wisconsin and has 11 years experience working in a variety of settings which include, but are not limited to: skilled nursing facilities, home care, outpatient clinic, water therapy, hospital inpatient. Emanuele's passion is manual therapy and in particular, Fascial Counterstrain Technique. He began working with Daulton Physical Therapy and Fitness in 2016. Through Jolene Daulton, Emanuele was introduced to the Fascial Counterstrain technique shortly after, and has continued his studies in this approach. Emanuele also has a certification in Lymphedema Management (Leduc Method), and is BLS and CPR certified Emanuele's believes that each patient is unique and the whole body needs treatment in order to achieve proper healing. The patient is a key part of the healing process, and as such has a determining role in designing the plan of care and the goals of treatment. When Emanuele is not treating patients he enjoys spending time with his family, playing music and playing basketball.