address
1290 S Willis - Suite #213
Abilene
,
Texas
79605

U.S.A.
CS Instructor Status
N/A

Introductory Courses
Intro, Lymphatic/Venous, Musculoskeletal I, Musculoskeletal II, Musculoskeletal III, Arterial, Neural Upper Quadrant, Visceral, Neural Lower Quadrant, Central Sensitization I
Counterstrain Mastery Programs
Mod 1 Intro, CSC 2019 Intro, CS Convention 2019, Mod 7 MS1 - Part 1, CS Convention 2021, Mod 5 N1
Gary Collins II, MSPT, LMT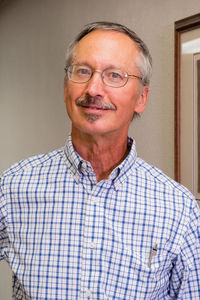 Gary Collins II, MSPT, LMT, is the founder of Hands on Healing, in Abilene, Texas. Gary graduated from TWU with a Masters in PT in 1991. Having practiced in an inpatient and outpatient rehab setting for twenty years, he was first introduced to Counterstrain in 1997. Gary was immediately drawn to the ease and power of that technique to produce dramatic results across a wide patient population. He made good use of all the Strain Counterstrain courses that were available up to that point. In 2013 Gary opened Hands on Healing, and then in 2018 he took his first Fascial Counterstrain (FCS) course. Right away, he was impressed by the depth, power, and amazing results with his clients. He continues to learn and grow in FCS technique, practicing that technique solely. Gary is very grateful for every opportunity to utilize FCS to help people get back to functioning more fully, including those who have not gotten relief elsewhere.