address
325 N. Locust P.O. Box 1911
Sisters
,
Oregon
97759

U.S.A.
CS Instructor Status
3-Day Intro Instructor: LV CSA Instructor: LV
Counterstrain Certifications
CSC I
Introductory Courses
Visceral, Arterial, Intro, Neural Lower Quadrant, Lymphatic/Venous, Neural Upper Quadrant, Musculoskeletal I, Musculoskeletal II, CSA Module 1 Intro: Counterstrain and the Cranial Scan, Musculoskeletal III, Central Sensitization I, Endplate Supplemental, Central Sensitization II, Epidural Ligament Supplemental
Counterstrain Mastery Programs
Mod 1 Intro, Mod 2 Visceral, Mod 3 Lymphatic/Venous, Mod 4 Arterial, Mod 5 N1, Mod 6 N2, CS Convention 2018, CSC 2019 Intro, CSC 2019 VC, CSC 2019 LV, CS Convention 2019, CS Convention 2020, Mod 7 MS1 - Part 1, CS Convention 2021
Greg Zadow, PT, DPT, JSCCI, CACI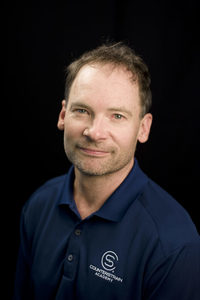 Greg Zadow, PT, DPT, JSCCI graduated from the University of South Australia in 1990 with a Bachelors of Applied Science in Physiotherapy and received a Doctorate of Physical Therapy from Rocky Mountain University of Health Professionals in 2005. Greg moved from his home town of Adelaide, Australia to the Pacific Northwest in 1992 committed to becoming a highly trained and skilled manual therapist. He has had over 2500 hours of continuing education in various fields of manual therapy and in 2011 became a Certified Counterstrain Practitioner. He completed the Counterstrain Academy Mastery Program in 2015 and in 2018/2019 was certified to teach Fascial Counterstrain for both the Jones Institute and the Counterstrain Academy. Greg lives in central Oregon with his wife Kim. He enjoys time with his family and many outdoor activities that are on offer throughout the area, with a particular interest in cycling, climbing, golf and backcountry skiing.