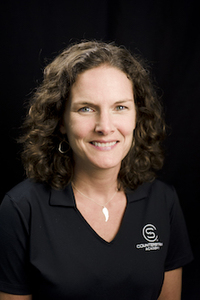 Holly Christy is the founder and Medical Director of Element 7 Wellness (element7wellness.com), and co-founder of the non-profit organization The Bridge Back Project (bridgeback.org). She earned her Bachelor of Science from the University of Washington, Master of Acupuncture from Northwest Institute of Acupuncture & Oriental Medicine, and her Doctor of Naturopathic Medicine from Bastyr University where she is also clinical adjunct faculty. She has been in practice since 2000 in Kitsap County, WA.
In 2013 she completed a 2.5 year long Mastery level Internship with Tim Hodges, LMT, JSCCI. Holly has worked as a lead instructor for the Counterstrain Academy since 2014. In 2019, Holly was certified by Brian Tuckey PT, OCS, JSCCI to teach Fascial Counterstrain for the Nervous System through The Jones Institute.
Her primary focus in her practice is Counterstrain (counterstrain.com), and she also offers naturopathic primary care, acupuncture, prolotherapy, intravenous nutrient therapy and custom orthotics.
"Of all the modalities I've been exposed to in my career, Counterstrain is the most evolved and astoundingly powerful. Counterstrain is based in science and applied anatomy, and through it, we are able to reach inside the body and restore function with very little effort. One patient described it as 'invisible surgery' - an apt description for this outstanding technique." - Holly Christy