address
1100 Madison Avenue North
Bainbridge Island
,
Washington
98110
CS Instructor Status
CSA Instructor
Instructor for Mods 1, 2, 3, 4, 5
Introductory Courses
Introduction, Visceral, Lymphatic Venous, Arterial, Neural Upper Quadrant, Neural Lower Quadrant, Musculoskeletal I, Musculoskeletal II
Counterstrain Mastery Programs
CS Convention 2018
Module 1 Intro
Module 2 Visceral
Module 3 Lymphatic/Venous
Module 4 Arterial
Module 5 Nervous System, Part 1

Holly Christy, ND, LAc, CACI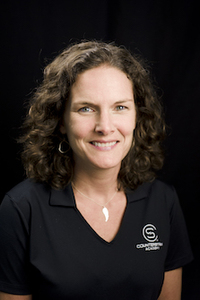 Dr. Holly Christy earned her Bachelor of Science from the University of Washington, a Master of Acupuncture from Northwest Institute of Acupuncture & Oriental Medicine, and her Doctor of Naturopathic Medicine from Bastyr University where she is also clinical adjunct faculty. Dr. Christy is a member of a very small group of healthcare providers trained in the highly specialized technique of Fascial Counterstrain. In 2013 she completed a 2.5 year long Mastery level Internship with Tim Hodges, LMT, JSCCI. Tim has worked with Brian Tuckey, PT, JSCCI in expanding the methodology of Fascial Counterstrain to effectively restore function to all of the various fascial systems (lymphatic, venous, arterial, neural, visceral, myofascial and ligamentous). Holly has worked as a lead instructor for the Counterstrain Academy since 2014.