Burlington
,
Vermont
05401

U.S.A.
CS Instructor Status
N/A

Introductory Courses
, Visceral, Lymphatic/Venous, Neural Upper Quadrant, Musculoskeletal II, Musculoskeletal III
Counterstrain Mastery Programs
CS Convention 2020, CS Convention 2019
John Hogue, ND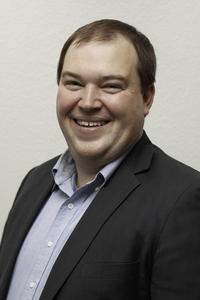 Dr. John Hogue, ND is a Naturopathic Physician practicing in Vermont since 2018. He is originally from Arizona, where he studied naturopathic medicine, graduating in 2018 from The Southwest College of Naturopathic Medicine. John has always loved manual therapy, and was acknowledged by his peers to be one of the best in his class. However, as he's always strived to improve outcomes for his patients, he couldn't pass up on the opportunity to learn Fascial Counterstrain. This has revolutionized his practice, allowing him to more effectively treat difficult pain conditions, as well as minor complaints that weren't improving with other methods.