address
8072 Winkfield Way
Antelope
,
California
95843

U.S.A.
CS Instructor Status
N/A

Introductory Courses
Visceral, Musculoskeletal I, Intro, Neural Upper Quadrant, Arterial, Epidural Ligament Supplemental, Lymphatic/Venous
Counterstrain Mastery Programs
CS Convention 2019, CS Convention 2021
Josef Mielke, PT, DPT, OCS, CSCS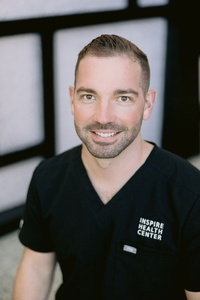 Josef completed his doctorate degree in physical therapy at Rocky Mountain University of Health Professions in 2015. He has since expanded his expertise, becoming board certified in orthopedics as well as further certification in strength and conditioning. He has been practicing as an orthopedic physical therapist for over 5 years and has treated thousands of patients of many different types. Early in his career, it became apparent that thinking of the body in terms of separate body structures as problematic over others rather than the whole person was neither effective or anatomically accurate in addressing patients pain. In an effort to continue learning and always seeking to better understand movement and apply that to his patients and clients, he has since found fascial counterstrain to be the most effective treatment paradigm at addressing complex patient complaints that affect anyone from a high performing athlete to those with severe and chronic pain. This technique has allowed him to approach a patient, considering the entire individual and their unique history in how it presents across many different types of tissue in the body to create pain. When he looks at the person he is treating in this way, profound changes have immediately become possible.