address
1421 Clarkview Rd Baltimore / 75 Thomas Johnson Dr Frederick St 100B. / St L
Baltimore
,
Maryland
21209

U.S.A.
CS Instructor Status
N/A

Introductory Courses
Intro, Visceral, Lymphatic/Venous, Arterial, Neural Upper Quadrant, Neural Lower Quadrant, Musculoskeletal I, Musculoskeletal II, Musculoskeletal III
Counterstrain Mastery Programs
CS Convention 2020
Karen Andrews, PT,MTC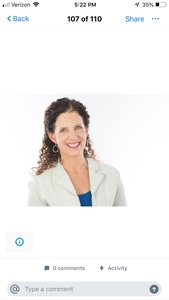 Karen has been a manual PT since 1992. Karen spent 20 years as a manual physical therapist , and after learning of Brian Tuckey's work in Fascial Counterstrain , she dedicated all of her efforts to learning and mastering FCS. . Karen has been honored to work for Brian since 2014 , and is proud and excited to open Key Therapeutics, LLC , in addition to her time with Brian , to offer FCS to the Baltimore Metro Area.