address
800 W Eight Mile Rd
Stockton
,
California
95242

U.S.A.
CS Instructor Status
N/A

Introductory Courses
Intro, Visceral, Lymphatic/Venous, Arterial, Neural Upper Quadrant, Neural Lower Quadrant, Musculoskeletal I, Musculoskeletal II, Musculoskeletal III, Central Sensitization I
Counterstrain Mastery Programs
Mod 2 Visceral, Mod 5 N1, CS Convention 2018, CSC 2019 LV, CS Convention 2019, Mod 1 Intro, CS Convention 2020, CS Convention 2021
Karen Messersmith, MPT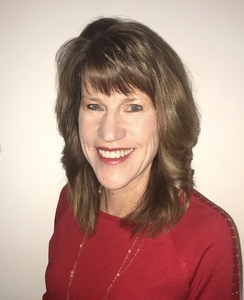 Karen Messersmith, MPT, owner of Athletes Aligned, has been a physical therapist for 31 years. She attended the US Army-Baylor University Physical Therapy program and graduated in March 1990 with a Masters in Physical Therapy. Karen took her first Strain Counterstrain class in 1997.  After that first class, she knew she had been introduced to something really unique and special. After using this technique for years and getting results with her patients, she was eager to take the new Fascial Counterstrain classes to advance her skills! Karen uses this whole body approach to help align the body to maximize its performance and feel better. With 31 years of outpatient orthopedic experience, Karen has lots of tricks and tools to use to help you. She prides herself in not only treating her clients but teaching them how to use home tools to maximize their performance too.  She has worked with athletes before major competitions or races and post events to facilitate recovery.  She can also help you stay "Aligned" where you perform better every day!   Karen has a true passion for helping others maximize their health and through her hands on treatments, wellness products, and teaching, and she is achieving this! Let her know how she can help you and people you know.