Keizer
,
Oregon
97303

U.S.A.
CS Instructor Status
In Training

Introductory Courses
Intro, Visceral, Lymphatic/Venous, Arterial, Neural Upper Quadrant, Neural Lower Quadrant, Musculoskeletal I, Musculoskeletal II, Musculoskeletal III, Central Sensitization I
Counterstrain Mastery Programs
Intro, Visceral, Lymphatic/Venous, Arterial, Nervous System - Part 1, Nervous System - Part 2, CS Convention 2018, CSC 2019 Intro, CSC 2019 VC, CSC 2019 LV, CS Convention 2019, CS Convention 2020
Loretta Bliss, LMT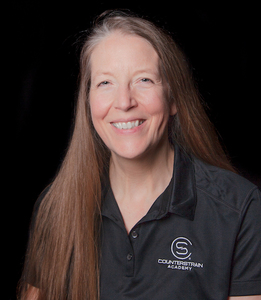 My Manual Therapy Journey as a LMT started over 25 years ago. My motivation has always been to find the most effective techniques and create the strongest skill set possible. Needless to say I diligently studied many modalities. A colleague introduced me to the work of Lawrence Jones', the founder of Strain Counterstrain, in the early 90's. I studied his book and associated VHS tapes. His concept changed how I looked at and treated the human body. Counterstrain sparked my desire to look beyond the obvious. After completing all current classes from the Jones Institute as well as all Modules available at Counterstrain Academy, I have been accepted into the Counterstrain Academy Instructors Training Program. The learning never ends as we pursue Counterstrain; I am passionate about exploring anatomy and physiology of all systems of the body. It's fascinating how they work together to protect and repair. Counterstrain is foundational work that is innovative and effective yet gentle. Each person has a different story, they may have the same symptoms but the core cause may be very different. Counterstrain techniques allow us to look at the whole body and find the underlying protective restrictions leading to their specific dysfunction. This contributes to an environment for healing which leads to restoring wellness to the entire body. Counterstrain changed my life personally which has rooted my level of dedication and passion to help others with this amazing technique. Counterstrain changes lives!