address
123 W. Bayfield St.
Washburn
,
Wisconsin
54891

U.S.A.
CS Instructor Status
N/A

Introductory Courses
Intro, Lymphatic/Venous, Arterial, Visceral, Neural Upper Quadrant, Neural Lower Quadrant, Musculoskeletal I, Musculoskeletal II, Musculoskeletal III, Central Sensitization I, Central Sensitization II, Epidural Ligament Supplemental
Counterstrain Mastery Programs
Mod 1 Intro, CS Convention 2020, CS Convention 2019, CS Convention 2021,
Lori Anderson, DPT, DOMP, CHC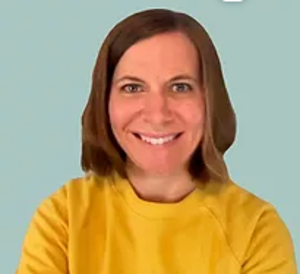 I have over 20 years of experience as a Doctor of Physical Therapy and have been specializing in manual therapy techniques throughout my career. I attended my first Strain-Counterstrain course in 2008 and have been continuing my education in counterstrain ever since, advancing to Fascial Counterstrain courses in 2014 and Counterstrain Academy courses in 2020. I was immediately drawn to this gentle, hands-on technique due to its powerful effectiveness in treating a wide range of diagnoses and pain conditions. My holistic style of treatment has its roots in the osteopathic principles and I have additional education in manual osteopathic therapy receiving my Diploma in Osteopathic Manual Practice in 2017. I have also been a Certified Health Coach since 2014 and have additional training for treatment of chronic pain syndromes, neck and back pain, and pelvic health. I truly enjoy and care about helping others get back to what they love to do without pain. I encourage anyone with any issue that's limiting their life, big or small, to schedule an appointment to experience the benefits of Fascial Counterstrain for themselves. I can be easily reached by phone (715-600-1199) or email (
[email protected]
) for any questions. Scheduling is available online at andersonsuperiorwellness.com. When not working in the clinic, you will find me spending time with my husband and two children, camping, hiking, glassblowing, and enjoying all the nature northern Wisconsin has to offer.