address
19, rue de la Perrine -
SAINT MALO
,
Brittany
35400

France
CS Instructor Status
N/A

Introductory Courses
Neural Lower Quadrant, Arterial, Musculoskeletal I, Intro, Visceral, Lymphatic/Venous, Musculoskeletal II, Musculoskeletal III, Neural Upper Quadrant, Epidural Ligament Supplemental, Central Sensitization I
Counterstrain Mastery Programs
Mod 1 Intro, CS Convention 2020, CS Convention 2019, CS Convention 2021
Ovidiu RADU, PT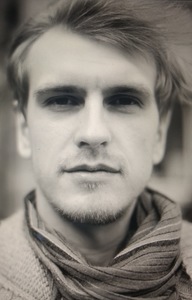 Ovidiu RADU received his Physical Therapy degree in 2015 from the Babes-Balyai University and also a Masters Degree in Medical Equipment Engineering in 2011 from the Technical University, both from Cluj-Napoca, Transylvania in ROMANIA. He is actually based in SAINT-MALO, Brittany, FRANCE. His manual therapy sessions are focused on Fascial Counterstrain.