address
Flat 2, 54 Gloucester Place Marylebone
London
,
London
W1U 8HJ

United Kingdom of Great Britain and Northern Ireland
CS Instructor Status
N/A

Introductory Courses
Lymphatic/Venous, Neural Upper Quadrant, Visceral, Arterial, Neural Lower Quadrant, Musculoskeletal I, Musculoskeletal II, Musculoskeletal III, Intro, Central Sensitization I, Epidural Ligament Supplemental
Counterstrain Mastery Programs
CS Convention 2020, CS Convention 2019, CS Convention 2021
Rainey Palahey, HND applied Biology, BSc (hons) RCpod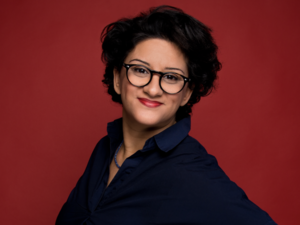 Rainey graduated in 2001 from the University of Brighton. Straight from the NHS she swiftly entered private practice in 2003 in Greater Manchester to then her own practice in Charnwood Leicestershire until 2019. Her Passion for understanding the root causes of pain with her clients lead her to continue her professional and personal development in natural health and healing modalities in the UK, USA and Europe. In 2015, a multi car accident, ruptured achilles and in massive pain, Rainey knew instantly, she had to go deeper and further with herself, her insight and her knowledge. She took anatomy dissection classes at the University of Oxford where the marvel of fascia captured her immediately. Fascial counterstrain naturally followed and found her though her journey as a platinum partner with Tony Robbins. From 2017 she trained with Brian Tuckey and Tim Hodges through the Jones institute. Using her immersion style, she took all the classes in every module and then implemented them into her practice achieving outcomes for clients beyond their own expectations. She found fascial counterstrain to be the most effective, detailed and best technique for her work. In 2018 she relocated to Harley street in London to grow her counterstrain practice. Since the Covid pandemic she works from home in Marylebone London.