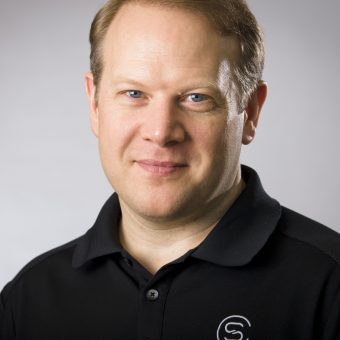 Clinic Director/Certified Counterstrain Practioner
Following 4 years stationed on the East coast with the United States Marines, Tim relocated to the pacific northwest in 1995 to study physical rehabilitation. After several years working in the outpatient physical therapy clinic at Swedish Medical Center in Seattle, Washington he decided on a program of study in massage therapy. It was during the first couple of years at Swedish Medical Center that he first became aware of the Counterstrain method. Since his first exposure to this amazing hands-on approach, he was sold. He has spent the last 18 years honing his skills in both the advanced development of Counterstrain techniques and in the clinical application of Counterstrain (CS). He has devoted the last 12 years to the creation and ongoing development of the Counterstrain Academy and the design and implementation of advanced level training/mastery programs in Counterstrain Therapy, for health care professionals.
Tim started his private practice, now called Counterstrain Portland, in 2003. In the following year he achieved his board level JSCC certification in Counterstrain from the Jones Institute. As an assistant instructor with the Jones Institute he participated in over 50 Counterstrain courses taught throughout the country since 2003. Since forming the Counterstrain Academy in 2005 he has personally instructed over 40 of their Mastery Level Courses. In January of 2014 he was certified by Brian Tuckey, PT, OCS, JSCCI to teach all of the Advanced level Counterstrain courses currently offered through the Jones Institute. He currently teaches about 12 Counterstrain courses a year for the Jones Institute including: Intro to Fascial Counterstrain, Counterstrain for the Visceral system, the Lymphatic Venous System, the Arterial System and the Nervous system.
He continues to apply his expertise in the field through his one-on-one treatments in the clinic and his mastery training programs for health-care professionals. The mastery program is now offered in multiple locations throughout the country and is known for its ability to produce high quality and exceptionally trained Counterstrainers. He has worked and partnered with Brian Tuckey, PT (Innovator of Fascial Counterstrain) to bring the highest level of technique innovation and more recently, advanced education technology to the many students of Counterstrain training programs.
In 2014, while attending a Tony Robbins Business Mastery seminar with Brian Tuckey, PT, OCS, JSCCI, he realized the urgent need for an educational tool like no other. Tim & Brian pioneered the development of a highly detailed 3D model to merge all of modern day Counterstrain into one easy to use application. 3D Counterstrain is the culmination of countless hours of research, testing, technological development and a concept/dream that was born out of a clinical need, just like Counterstrain itself. After nearly three years in development, 3D Counterstrain launched in November of 2016.
In his off time, Tim enjoys spending time with his wife Simone (when she isn't occupied with her work at Nike world headquarters in Beaverton, OR), their three teenage boys and the family GSP (German Shorthaired Pointer), Bindi. Most weekends he can be found running Bindi on Skyline Blvd and cheering the boys on from the sidelines and patching their occasional wounds from the strain of weekly soccer training and weekend competition.