FCS Virtual Course Updates
This is a unique opportunity to bring your FCS skills up to speed with one series of courses you can complete from home. Learn game changers like Segmental Motion Testing, new approach to Scar Tissue and complete the prerequisites required for the new Central Sensitization Series.
---
Day 1 (Mandatory)
Keynote, Updated Rationale for FCS, Segmental Motion Testing – Expanded Session with Additional Labs
Prerequisite: 3-Day FCS FI Course Completion
Instructors: Brian Tuckey, PT, OCS, JSCCI & Tim Hodges, LMT, JSCCI, CACI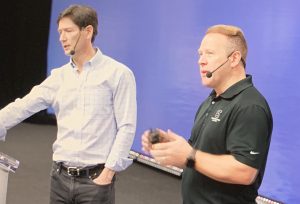 Brian Tuckey, PT, OCS, JSCCI and Tim Hodges, LMT, JSCCI, CACI will present a short keynote address. It's 2021 and so much as changed and improved in the world of Fascial Counterstrain. Brian Tuckey, PT, OCS, JSCCI will be presenting a thoroughly updated FCS Rationale lecture to bring you up to speed. This 1-hour course will also include an extended interactive Q&A session.
Based on feedback back from CSC 2020 asking for more labs and a deeper understanding of Segmental Motion Testing (SMT), Brian Tuckey, PT, OCS, JSCCI will present an extended SMT course including additional labs and longer practice sessions. This is a proprietary form of mobility testing, developed over a 30 year period, which allows you to identify in three dimensions, the exact location of all types of neuromuscular dysfunction. Once mastered, this skill gives you an additional, and completely independent test, that will enable you to identify the primary osteopathic lesion. Brian uses this assessment technique on every patient he sees and states that it is one of the primary tools he utilized to develop FCS. Reflexive motion testing is only taught at the CS convention and is a "must have" for any practitioner wishes to reach mastery level.
Day 2
Full Body Surface Anatomy, FCS for Scar Tissue, Touch Inhibition
Prerequisite: 3-Day FCS FI Course Completion
Instructor: Brian Tuckey, PT, OCS, JSCCI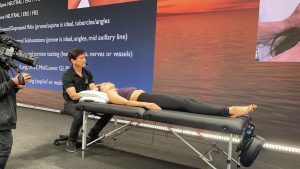 Brian Tuckey, PT, OCS, JSCCI will dive into the foundation anatomy for FCS. Get the most out of the new CSS1 & upcoming CSS3 courses by reviewing Cranial Surface Anatomy.
Also included is the newly added FCS for Scar Tissue. A game-changer; arguably the biggest paradigm shift since the introduction of Fascial Counterstrain! Until recently, the standard approach for Fascial Counterstrain has been based on our understanding of the protective reflexive mechanism. The body's response to a scar or damaged tissue is pathological and shows up in the scan differently. A lack of understanding in this area holds most practitioners back from long-lasting results because the body will place the protective reflex back in place in response to scarring. This new realization adds another layer of specificity. Now, we have the ability to determine if scar treatment should be prioritized. Don't miss this important update in the field of Fascial Counterstrain! 
Day 3

FCS Nerve 1 Updates (New N1 Supplemental Course)



Prerequisite: 3-Day FCS N1 Course Completion
Instructor: Brian Tuckey, PT, OCS, JSCCI

An entire day dedicated to the latest FCS Nervous System updates. So many updates are packed into this course, it will be considered the FCS N1 Supplemental course only available through the CS Convention, subsequent video series, and 3D N1 Supplemental course. 

Get FCS updates for the Sphenopalatine and Sphenomandibular Ganglia, all new and unique cervical, thoracic, and lumbar techniques.  These latest techniques are good for nerve pain, global burning, radiculopathies, sciatia, neural/dural pain, and sharp/grabbing pain.

Note: This course is the prerequisite for the upcoming 3D N1 Supplemental course. 
Day 4
FCS Visceral Updates for Medial & Lateral Mesentery (New Visceral Supplemental Course)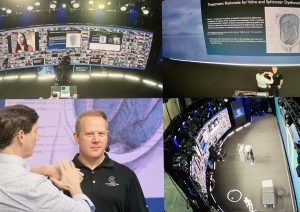 Prerequisite: 3-Day FCS VC Course Completion
Instructor: Timothy Hodges, LMT, JSCCI, CACI
In this supplemental course for the Visceral System learn an updated Mesentery scan, and add new points for the lateral mesentery that relate to the meso-esophagus, the heart and lung mesentery and posterior and lateral attachment of the small bowel mesentery and multiple new points for the meso-rectum. In addition, explore FCS approaches for visceral fibrosis/scarring vs incisional scarring, learn to differentiate between large and small bowel mesentery, and how to differentiate between visceral and mesenteric scans which can help avoid false positives, until you take CSS2. 
Day 5
Pre-Certification Review for upcoming Counterstrain Certification Level 1

Prerequisite: 3-Day FCS FI, FCS LV, FCS MS1, FCS MS2, FCS MS3 Course Completions
Instructor: Timothy Hodges, LMT, JSCCI, CACI
Pre-Certification Review is focused on the FCS Level 1 Courses: FCS FI, FCS LV, and the FCS Musculoskeletal Series MS1, MS2, and MS3.
The official Counterstrain Certification Program will follow the completion of the currently in-development Central Sensitization Series. Once those courses are completed, Brian will offer three levels of Counterstrain certification that will provide practitioners with an FCS credential. The first-ever Fascial Counterstrain credentials are a recognition that you have achieved a high level of proficiency with FCS. This CSC credential gives you a designation of capability that sets you apart. 
Counterstrain Certification Levels:
CSC1: FCS FI, FCS LV, FCS MS1, FCS MS2, FCS MS3, (End Plate Supplemental – required for certification not for this course)
CSC2: FCS VC, FCS AR, FCS N1, FCS N2
CSC3: FCS CSS1, FCS CSS2, FCS CSS3
In this pre-certification review course, we will cover in detail scans for each of the Level 1 courses (FCS FI, FCS LV, FCS MS1, FCS MS2, FCS MS3). Scans covered will be all of the FCS introductory scans, MS1 scans for the ligamentous and myofascial treatment, bone scans for MS2, cartilage, superficial fascia, and eye and TMJ myochains for MS3. In addition, we will cover treatment strategies, methods of surface anatomy verification, review tender point locations, and perform random tender point treatment assessment. This ensures that practitioners who obtain a Fascial Counterstrain certification-level credential from the Counterstrain Academy or any host partner must be able to demonstrate proficiency for all of the elements required. Of all the things that are necessary to be successful with this group of FCS courses, there are few that stand out as being most important. For this reason there will be an emphasis on cranial scan diagnostics, segmental motion testing as it relates to the musculoskeletal system, tender point assessment capability, and the ability to turn off the associated tender points. Additionally, we will cover how to address scars in various systems and standard approaches for commonly found problems or complains such as plantar fasciitis, low back pain, headaches, rotator cuff problems, and sports related injuries.  
CS Convention Course Prerequisites
| Convention Course | Prerequisite |
| --- | --- |
| CSC Day 1 Keynote, Rationale & Segmental Motion Testing  | 3-Day FCS-FI Intro |
| CSC Day 2 Full Body Surface Anatomy, Scar Tissue, Touch Inhibition | 3-Day FCS-FI Intro |
| CSC Day 3 Nerve Updates (N1 Supplemental) | 3-Day FCS N1 |
| CSC Day 4 Visceral Mesentery Updates (Visceral Supplemental) | 3-Day FCS VC |
| CSC Day 5 Pre-Certification Prep  | 3-Day FCS FI, MS1, MS2, MS3, LV |
Would you like more information on the entire Fascial Counterstrain training curriculum and prerequisites? Check out our Fascial Counterstrain Training section for more details.